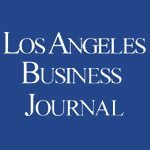 13 Jul

Brower Group's Judy Brower Fancher is featured in the LA Business Journal

Judy Brower Fancher in LA Business Journal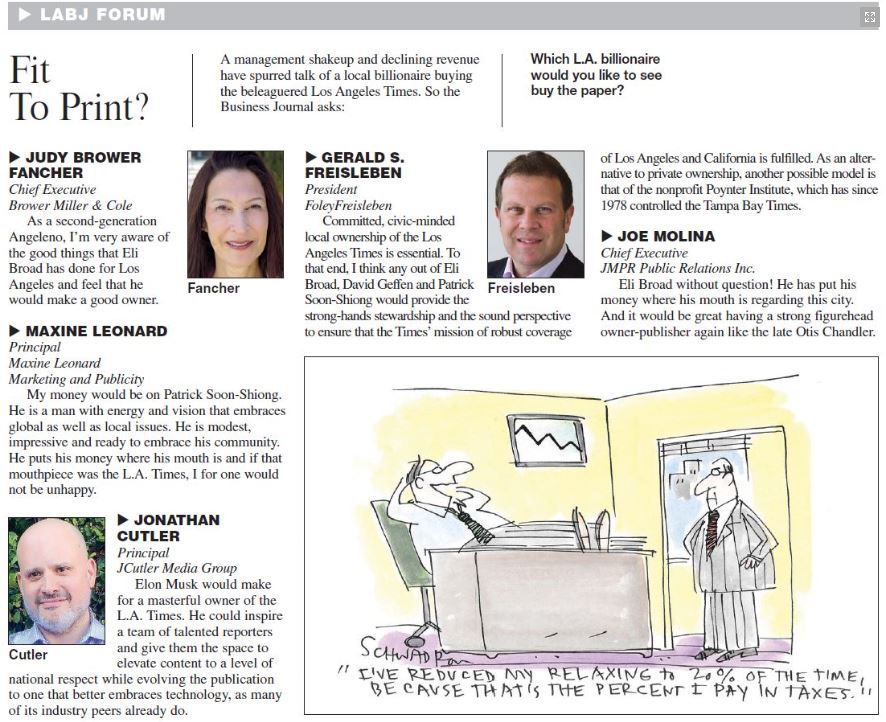 Judy Brower Fancher was quoted in the Los Angeles Business Journal, discussing why Eli Broad, longtime LA home developer and business owner, should buy the Los Angeles Times.
Picture reads:
"Judy Brower Fancher, Chief Executive
Brower Group
As a second-generation Angeleno, I'm very aware of the good things that Eli Broad has done for Los Angeles and feel that he would make a good owner."
—
Brower Group
PR, Content, & Marketing for Commercial Real Estate, Finance, & Healthcare –
Brower Group is The Smart Agency™ for Smart Clients seeking Smart Work.
Established in 1994, Brower Group is well-known for its strategic and proactive approach to marketing communications, and has been recognized nationally for the substantial results it has delivered to business-to-business and business-to-consumer clients on a local, regional and national basis.