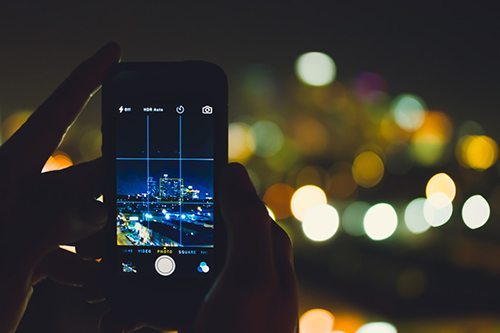 12 Jul

9 Commercial Real Estate Companies That Are Nailing It on Instagram
The Wall Street Journal recently wrote a nice story on Instagram's role in real estate.
This is an important topic, and it's one that real estate marketers should note.
While residential marketers have already jumped on the Instagram bandwagon, commercial real estate professionals have been slower to climb aboard.
The fact is, images are essential to commercial real estate marketing. As an image-based platform, Instagram is a tool that commercial brokerages, asset managers and financiers should no longer ignore.
But here's the catch – you don't have to use it for marketing at the property level.
The WSJ's Peter Grant puts it nicely when talking about CBRE's success with the platform: "Instagram…is gaining traction in commercial real estate more on the corporate level. CBRE's new Instagram focuses on its use for branding beyond the narrow world of commercial real estate."
While the article cites success among commercial real estate giants CBRE, JLL and Cushman & Wakefield, we've assembled a few more in the commercial sector who are nailing it, Instagram style:
@ICSC: The International Council of Shopping Centers (ICSC) is rocking the Instagram house. With 2,695 followers, the organization is actively using Instagram photos, videos and contests to engage its audience. Kudos to you, @ICSC!
@Hines: Texas-based Hines' Instagram feed is peppered with stunning photography of extremely visually interesting commercial properties. With roughly 780 followers, the firm is positioning itself as an extremely high-quality company.
@Cool_Working_Space: As its name suggests, this is a very cool Instagram feed. The whole feed features some of the coolest, most visual work spaces in the world. With close to 5,500 followers, this Instagram user is certainly attracting views.
Here's the catch – we can't see if it's connected with a company. That's actually one of the secrets to good content marketing – create content that people love first. From here, the company behind @Cool_Working_Spaces can connect with and direct message its followers in order to build relationships that are already warm and welcome.
@DTLARealEstate: DTLA Real Estate has attracted 778 followers with the cool, urban photography in its feed.
@MurroHill: Ok – this one is interesting. Murro Hill, a full service commercial real estate brokerage in Manhattan, has 544 followers, and only 9 Instagram posts. How did they do it? We're just guessing here, but we think they likely did what every good marketer should do – told all of their agents to follow them on Instagram, and had each agent ask their contact list to do the same. And voila! An audience.
@nyc_spaces: This feed, owned by Manhattan tenant brokerage R&A, has attracted 562 followers by integrating unique, engaging hashtags such as #TallTuesday and #BuildingofTheDay.
@LuxurRealty: This New York commercial and residential real estate firm has a clear strategy to attract and engage followers – instead of property photos, they use quotes. The result is a consistent, visual brand and 284 followers to date.
@BrandyWineRealty: With interesting photography and hashtag filled comments, @BrandyWineRealty is demonstrating their beautiful work visually while making themselves easily findable via Instagram's search function. With 746 followers, they're making a name for themselves.
@CoyDavidsonCRE: This one isn't a company, but it's worth a mention. Coy is a broker for Colliers, and we are super impressed with his social media savvy. Coy has assembled close to 400 followers, and fills his feed with images of commercial properties, peppered with happy family photos. He looks like a great guy – the kind of guy you'd want to work with.
As the commercial real estate world continues to realize the value that can come from social platforms, we feel confident we'll see more companies and professionals nailing it on Instagram.
And if you're interested in more content marketing strategies to help your firm, contact our team at (949) 955-7940 or on Instagram at @thebrowergroup.
Brower Group is a public relations, content and marketing firm that is well-known for its strategic and proactive approach to marketing communications. Established in 1994, the firm has been recognized nationally for the substantial results it has delivered to B2B and B2C clients. Visit www.brower-group.com for more information.