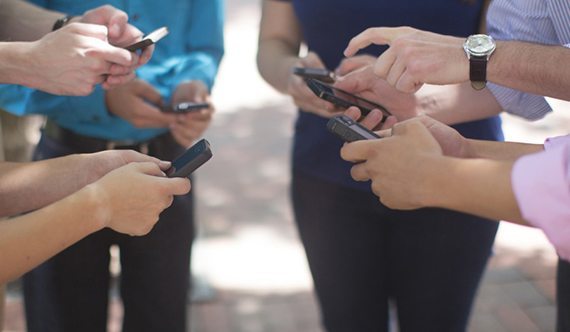 12 Jul

6 News Tools Everyone in Commercial Real Estate Should Be Using
Want to be in the know at all times?
Don't we all.
However, in today's content-heavy (dare we say, "overwhelming") online environment, it's very easy to be inundated with news stories with no time to review them all.
Here's where our helpful little tool sheet can come in handy.
Let's come clean from the start – our firm, Brower Group, specializes in marketing and communications for commercial real estate and finance. And we also specialize in news. So, these are some of the tools our team of specialists use on a daily basis to stay in the know at all times:
1. Real Estate Investment SmartBrief
If you haven't heard of SmartBrief, then you are in for a treat. This daily email, put together by a brilliant partnership between SmartBrief (a business news publisher) and NAREIT (a global voice for real estate investment trusts and publicly traded real estate companies), aggregates some of the top news in the industry from some of the most reputable sources.
Sign up for free by clicking here. And, for those of you in the retail industry, there's also ICSC SmartBrief.
2. GlobeSt Daily Alerts
For those in commercial real estate, GlobeSt.com is likely a familiar face. Known for breaking exclusive news and reporting on trends in the industry, the publication also puts out daily news briefs in many different geographic regions. These newsletters are an easy way to stay on top of industry news. Click here to sign up.
National Real Estate Investor publishes plenty of news, however one news item is particularly helpful when it comes to getting (and staying) up to speed with the latest trends.The publication publishes "10 Must Reads for the CRE Industry" on a monthly basis, usually around the 10th of each month. These stories, which aggregate the top stories over the past month, are a quick and helpful read to anyone in the industry. Plus, NREI has a nice mobile app so you can read this helpful news anywhere!
4. Wall Street Journal – The 10-Point.
After subscribing to the Wall Street Journal, which we're sure most real estate and finance companies have already done, we recommending signing up for "The 10-Point: My Guide to the Day's Top News."Called (by the WSJ) "a personal, guided tour to the best scoops and stories every day," this briefing from the publication's Editor in Chief touches on the top stories of the day in all sectors, and is an interesting read to start your day. Click here to sign up (at the very bottom of the page).
Bisnow is the "(almost) never boring" commercial real estate company that specializes in making real estate and finance news concise, quippy, and fun to read.
They also send out a super-helpful morning brief with the "15 Things You Need to Know" in each region they cover. Click here to sign up.
6. TheSkimm
Oprah likes this one, and so do we! Touted as "the daily newsletter to start your day," TheSkimm is a daily news briefing that is marketed toward young women, however it's drawn fans from all over the world based on its quick and easily digestible news briefs.
Another option that is more for a general audience is Skimmin. This is both a website and an app, and it provides quick news briefs on important global news.
For more tips on best practices in PR, Content and Marketing, tune in to our blog posts here.