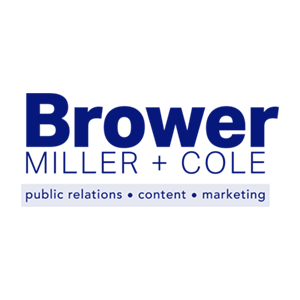 30 Sep

Brower, Miller & Cole Lands Hermes Gold Award For Lewis Retail "We Only Have Eyes For You" Advertisement
ORANGE COUNTY, CA, (September 30, 2009) – Brower, Miller & Cole, a Newport Beach, Calif.-based full service marketing, public relations and advertising firm, has won a gold Hermes Creative Award for its Lewis Retail Centers "We Only Have Eyes For You" advertisement for the ads/magazines category. Hermes Creative Awards is an international competition for creative professionals involved in the concept, writing and design of traditional materials and programs, and emerging technologies.
"The unique concept and the extensive Photoshop work for this particular advertisement made it eye catching. It is serving as an extremely successful imaging ad for our client," explained Judith Brower, President of Brower, Miller & Cole. "This ad is appearing in various retail trade publications for the entire year, garnering a great deal of attention for our client, particularly at their trade shows."
Hermes awards entries come from corporate marketing and communication departments, advertising agencies, PR firms, design shops, production companies, web-based innovators and freelancers. Hermes Creative Awards is administered and judged by the Association of Marketing and Communication Professionals.
Lewis Retail Centers is one of the largest shopping center developers in California and Nevada. A member of the Lewis Group of Companies, Lewis Retail Centers has developed a portfolio of dynamic neighborhood, community and lifestyle centers totaling more than eight million square feet. This prime retail space is home to many of the nation's most prestigious retailers including Barnes & Noble, Best Buy, Costco, Home Depot, JC Penney, Kohl's, Lowes, Macy's, Marshalls, RC Willey, Ross, Sam's Club, Target, Wal-Mart, Albertsons, Ralphs, Safeway and Vons.
Founded in 1994, Brower, Miller & Cole provides full-service strategic marketing, public relations and advertising programs to a wide range of industries both locally and nationally. Brower, Miller & Cole focuses on increasing its clients' bottom-line profits. For more information about Brower, Miller & Cole, please visit www.browermillercole.com.
# # #
Contact: Jenn Quader
jquader@browermillercole.com
(949) 955-7940