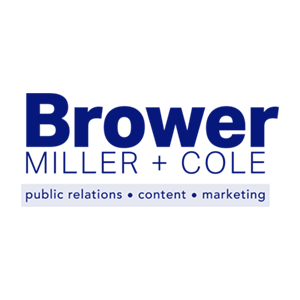 11 Jan

Brower, Miller & Cole Marks 20th Anniversary
Newport Beach, CA, (January 11, 2014) – Brower, Miller & Cole, a Newport Beach, California-based marketing firm conducting successful public relations, content and marketing campaigns for its to business-to-business and business-to-consumer clients on a local, regional and national basis, marked its 20th anniversary today with sushi and champagne.
"We gauge our success on three factors.  The first is that we have had one of our clients for more than 19 years, and many for at least a decade," notes Judith Brower Fancher, CEO  and founder of the firm.
"Second, a majority of our clients have generated thousands or millions of dollars in profit based on our work for them," Brower adds.  "Brower, Miller & Cole's objective is to generate an ROI for our clients that is at a ten-time basis – and we have exceeded that in many cases."
The third factor for success has been the quality of the employees.
"Brower, Miller & Cole hires and trains some of the sharpest people in the industry," Brower explains.  "We have hired former journalists, former national agency account people, and our own interns.  Each of the people we work with has greatly improved their skills during their time with the firm, and we are pleased that many of those who have moved on are still personal friends.  Of course, the team that is currently in place is our best to date, as we have continued to refine our own interviewing and hiring skills."
According to the Small Business Association of America, only about one in three companies survives to 10 years in business.
"We believe our longevity is a testament to our fundamental core values, which are to provide exceptional results to clients while working together as a real team," Brower adds.  "And if the right thing to do is break out champagne and sushi, so be it.  We're all willing to do what is required, whether it's a tough task, or a company-paid shopping spree."
Brower, Miller & Cole was founded January 11, 1994. Further information is available at www.brower-group.com.