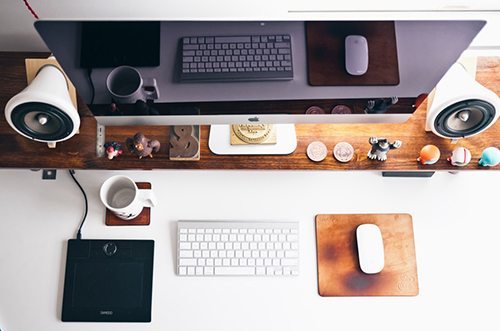 12 Jul

Does Your Website Pass the Test?
If your website isn't up to par (which is often the case, given today's constantly-changing technology), then you are missing out on a great opportunity to grow your business. So, does your website pass the test?
You might love your website. But that doesn't guarantee that it's performing the way it should. It also doesn't guarantee that everyone else loves it.
In today's competitive world, it's easy to lose business because of a bad website. So, how do you know if yours makes the cut?
Here is the ten ultimate must-have checklist for an optimal website:
___ It's clean.
"Good design is as little design as possible." — Dieter Rams, renowned industrial designer
Simple website are better – period.
Simplicity improves everything on your website. From usability to pure aesthetics, it makes people happy.
The quickest way to make your website clean and simple is to remove unnecessary elements. Take a fresh look at your website and decide if every little thing serves an important purpose.
Crazy Egg is a great product that shows you a heat map of your website.  With this tool, you can easily see where people are clicking. If there are items that aren't getting used or seen at all, you can get rid of them to clean your site up.
___ It's user-friendly.
52% of people who don't return to a website say it's because the site is not user-friendly. This goes hand-in-hand with simplicity. The simpler your website, the more user-friendly it will be.
To make your website usable, you have to choose the sole purpose of the site for your user. What do you want them to do? Answer that question, then design your site around that primary goal. When you do this, you're giving your user a clear and concise path to accomplish what they need while on your site.
An excellent piece of advice is to stay away from choices. You may think your user wants tons of options – but trust us, they don't. That's like standing in the paint aisle at the hardware store and trying to pick the right shade of grey. If they only had one grey, you would save time and unneeded hassle. Save your users the hassle of having to choose an action.
___ It tells your story and your value.
Users convert to customers because they see your value, and they trust you.
This is where storytelling comes in. Use your website to tell your story, and show your users the value your company will bring to them.
Here's a great example of a website that tells you exactly what you're getting. After showing you what the product is and what it does, you are then introduced to the designer – a strategy that quickly builds trust.
___ It's responsive.
A responsive website is one that adjusts automatically to different screen sizes, from large monitors to smartphones.
63% of cell phone owners use their phones to browse the internet. So if your website isn't capable of opening on a phone, you're likely to lose any customer that couldn't access your site on the go.
For this reason, make sure your website works correctly on any device. And any contact information should be "clickable" from a smart phone, in case someone wants to call you directly from the site.
___ It's relevant.
You can lose potential customers if you don't update your site regularly. Nothing turns a user away like a website that looks like it was built in 1997.
You should also try to give your repeat users fresh content. Relevant and interesting blogs are a great way to engage with users while also adding continuous content – which, by the way, leads to improved search engine results, and keeps users coming back.
___ It's targeted.
Before you even begin to build your website, you need to have a clear understanding of your target customer. By developing this understanding up front, you are able to better predict what your target audience is looking for in a website.
From there, you can tailor your site layout and structure to your meet your audience's needs. Is your customer young and hip, or corporate and professional? Design your site around your target. Write your content with the aim to connect with them. Build your navigation in a way that your target will easily understand.
___ You have at least one call to action.
When someone visits your site, you want them to do one thing – what is it? Do you want them to call you? Buy something? Subscribe? When you look at your website, how many opportunities there are for a user to convert?
If you don't have a clear call to action, your users may want to convert, but they won't be able to figure out how. Make sure to include a call to action on every page of your website, loud and clear.
___ You offer contact and support information.
Imagine if you lost a customer to a competitor just because you made it difficult for them to get in touch with you.
You should include your contact information on the footer of every page of your website, as well as a contact page. It's best to include a phone, email, physical address, and a standard contact form. The point of this is to make it very easy for users to communicate with you on their terms, rather than being forced to call you, or worse, having to wait for you to contact them.
___ Your links work.
This one's easy. Having broken links will immediately deter a user from your website. The most commonly broken links are social media buttons.
After your site is built out, triple-check to make sure your links are working correctly. And each time you update your site – which you should be doing often – check your links again!
___ You make a good first impression.
This is the single most important thing to know when it comes to your website. This article is proof that you only have 0.05 seconds to impress your user at first-website-glance.
Realistically, all of the above aspects in mind, you have about 10 seconds to convince a user that they are on the right website. They need to like what they see, visually, as well as understand exactly what you do in the first ten seconds. If they can't figure it out, they'll give up.
If you didn't check off everything on this list, then it's time to get moving on a website refresh. And if that's the case – let us take care of it for you.  Give us a call today at (949) 955-7940.