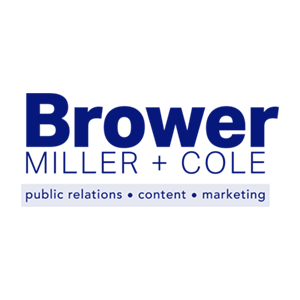 10 Jan

Judith Brower Named President of OC Press Club
ORANGE COUNTY, CA, (January 10, 2009) – Judith Brower Fancher, president of marketing firm Brower, Miller & Cole, has been named president of the nearly 100-member Orange County Press Club for a second term. The members of the Orange County Press Club include print and online journalists and editors, as well as public relations professionals.
In her role, Brower is responsible for overseeing the Orange County Press Club's success for the 2008-2009 year.
"We are committed to providing networking opportunities for journalists seeking both professional opportunities and a great social outlet, as well as providing programming which will add to our members' knowledge of their industry," Brower said.
The first program under the second term of Brower's presidency was "The Future of Journalism: An Evening of Humor," featuring Roy Rivenburg, the founder of notthelattimes.com and OC Commie Girl Rebecca Schoenkopf.
The other members of the 2008-2009 Orange County Press Club Board are:  President Elect – Christopher Trela, director of communications for Laguna Playhouse;  Rick Reiff, executive editor of the OC Business Journal and host and producer of KOCE-TV's "Inside OC;" Kedric Frances, editor of Riviera Magazine; Treasurer Jean Pasco of the Orange County Archives; Peter Brennan of Bloomberg News; Kim Porrazzo of Churm Media; Membership Chairs Claudia Schou of Media Boutique and Patty Marsters of OC Weekly; Jeff Brody of Cal State Fullerton; Dennis Foley of the OC Register; author and Orange Coast magazine contributing writer Michael Carroll; Paul Hodgins of the OC Register; Facility Chair Bill Rams of The Irvine Company; Anne Valdespino of Orange Coast magazine and Pete Weitzner of Chapman University.
During Brower's first term, the club's programs included "The Case of Carona" regarding coverage of the county's sheriff; a panel of journalists who have become published authors; the "New Faces of OC Media" featuring the new OC Register publisher and the new OC Weekly editor; and the end of year gala at The Island Hotel featuring Russ Stanton, editor of the Los Angeles Times.
Brower's firm Brower, Miller & Cole is a strategic marketing, public relations and advertising agency headquartered in Newport Beach, California.  The firm specializes in business-to-business and business-to-consumer marketing and is focused on increasing its clients' profitability.
The Orange County Press Club was founded in 1955 and has a long history of service to the profession, including its major fundraising effort to award scholarships awarded each year to college students pursuing careers in journalism.
Further information on the Orange County Press Club is available at www.ocpressclub.com
Contact: Jenn Quader
jquader@browermillercole.com
(949) 955-7940