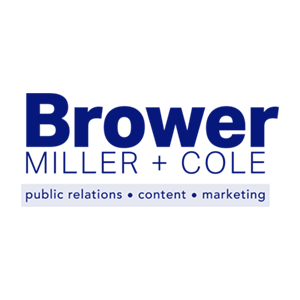 14 May

Metrogroup Realty Finance Retains Brower, Miller & Cole as Public Relations Agency of Record
NEWPORT BEACH, CA, (May 14, 2014) – MetroGroup Realty Finance, a private, Orange County-based mortgage banking firm, has retained Brower, Miller & Cole as its public relations agency of record.
Brower, Miller & Cole will be responsible for conducting an ongoing public relations program for the firm in order to demonstrate MetroGroup's strength and expertise in the commercial real estate finance market.
"Based on its longevity in the industry, MetroGroup was seeking a well-established partner with deep roots in the commercial real estate and finance sector," said Judith Brower, CEO of Brower, Miller & Cole.  "Our agency was selected as a result of our proven track record, and we look forward to producing strong results for this firm."
Founded in 1983, MetroGroup Realty Finance is a private, Newport Beach-based mortgage banking company that specializes in providing capital advisory and mortgage banking services for properties throughout Southern California.
With deep experience across a variety of property types including office, retail, industrial, multi-family, mixed-use, hotel/lodging, and land, MetroGroup has established long-term relationships with well-respected capital sources, through which the firm delivers lasting results to its clients.  Additional information is available at www.metrogroupfinance.com.
Brower, Miller & Cole is a public relations, content and marketing firm with offices in Los Angeles and Newport Beach, Calif.  Established in 1994, the agency is well-known for its strategic and proactive approach to marketing communications, and has been recognized nationally for the substantial results it has delivered to business-to-business and business-to-consumer clients on a local, regional and national basis.  Further information is available at www.browermillercole.com.