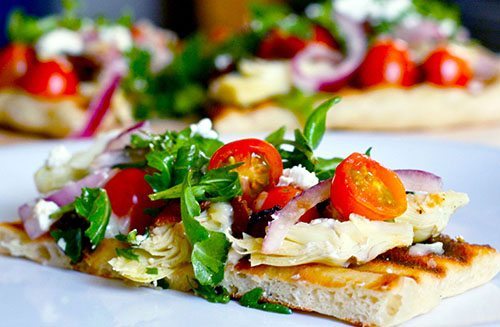 12 Jul

Please no more fancy flatbreads!
A new restaurant is getting ready to open in Newport Beach. What's all the excitement?
Ooooh, they offer a variety of flatbreads! Now, in Scottsdale where the restaurant was launched, this likely is new to their dining options. But in Newport Beach?  Please. Everyone has flatbread.
Yes, flatbread is good, but it's just not unique in this area.
I ate at the above-referenced restaurant in Scottsdale. It was okay. Just okay. I can't be dazzled by yet another one.
This weekend we tried Newport Beach's newest "farm to fork" restaurant. Again, not dazzling. In fact, which restaurant here isn't farm to fork?
Let's get something a little more exciting. In San Diego's Hillcrest area, they have Thai, French, Moroccan, Indian, Greek, Vietnamese, Italian, Jewish-style delicatessen, Mexican, Afghani, Spanish, Vegetarian, Chinese, Pakastani, Japanese, Lebanese, and more.
The themes of Hillcrest's restaurants also run from a rustic winter lodge, to a Mexican saloon, to cocktail lounges, to an old urban-style setting, to a cafeteria. These give me a reason to go out.
I'm not trying to put on a rant here, just to point out that as in all things to do with consumer marketing, if you can't give me a point of difference, you aren't going to give me a reason to select you.
Anyone out there ready to pony up enough cash reserves to actually try a new kind of restaurant in Newport Beach? If you can, I promise to go!
Judith Brower Fancher