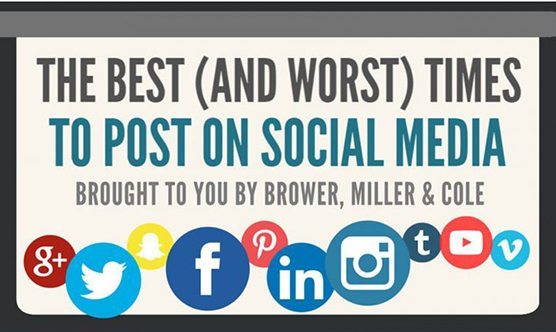 12 Jul

The Best (and Worst) Times to Post on Social Media
When are the best times to post on social media?
Many marketing professionals find themselves focused on high priority items throughout the day, and often end up squeezing in a post here and there, whenever they have a free moment. However, if you want to amplify your content and drive traffic to your company, it's best to pick strategic times to post your content.
Each social media platform has its own peak traffic times. By strategically posting during an optimal window of time, you'll find much more success in sharing content that cuts through the clutter and reaches your intended audience.
To get you started, our team of content strategists have put together a quick infographic that will help you figure out when to post your next content. Time to reevaluate your social media strategy?