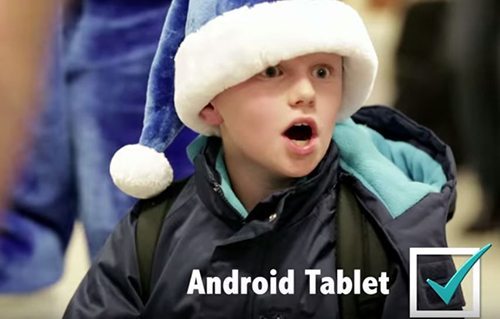 12 Jul

Three Brilliant Campaigns to Inspire Your Marketing Strategy
From concept to execution, developing an effective marketing campaign is not always an easy task. It takes time, thought, strategy and a little creativity to develop an effective marketing campaign that works.
In honor of this art form, we've highlighted three companies who just nailed it. You'll see…
1. That time TD Bank turned ATM machines into thanking machines.
Who doesn't love customer appreciation? TD Bank transformed its ATM machines into thanking machines and surprised unsuspecting customers with gifts of gratitude.
This heartfelt marketing campaign shows how a simple thank you can go a long way. If you didn't currently bank with TD, you might want to now.
2. That time WestJet brought Christmas to the airport
There's nothing worse than spending Christmas Eve in the airport. Well, unless you're flying West Jet. This airline found a way to bring a little Christmas spirit to its customers in a way they will probably never forget.
After this heartwarming marketing campaign, is there really any other option than flying with WestJet? Not in our eyes.
3. And that time American Greetings showed Mothers who's boss
In this brilliant marketing campaign to celebrate Mother's Day, American Greetings created "The Job Interview" campaign, which tugs on the heart strings and had viewers appreciating moms everywhere for all that they do.
This fake job interview will have you picking up an American Greetings card for your mom all year long.
In the end, the reason these three marketing campaigns were so effective is because they all found a way to create an emotional connection with their target audience. By finding a way to connect with consumers on a deeper level, marketers are able to develop strategies that are much more impactful and leave a lasting mark on customers and potential customers, which in turn, leaves a lasting impact on a company's bottom line.
Interested in more tips on PR, Content and Marketing? Sign up to receive blog posts in your inbox here.