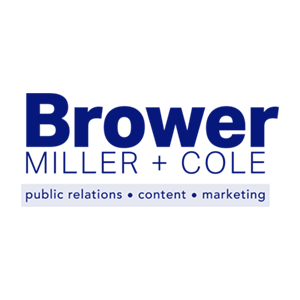 13 Jul

Brower, Miller & Cole Secures Contract With Raintree Partners To Handle Publicity And Collateral Outreach
ORANGE COUNTY, CA, (July 13, 2009) – Brower, Miller & Cole, a Newport Beach, Calif.-based full service marketing, public relations and advertising firm, has secured a contract with Raintree Partners to handle the recently founded company's publicity and collateral to announce the private real estate investment company's first acquisition.
"With extensive experience in the commercial real estate industry, our firm is positioned to represent clients who will continue to make their activities known despite current economic conditions," said Judith Brower, President of Brower, Miller & Cole. "Raintree Partners is poised to continue acquiring properties throughout the Western Region and knows how strong Brower, Miller & Cole's 'Profit Development' results can be for companies."
Brower, Miller & Cole has kicked off Raintree Partners' campaign by announcing the firm both locally and nationally through publicity outreach, as well as implementing an online and direct mail campaign to distribute the company announcement and acquisition details to a highly targeted audience.
"We were very impressed by Brower, Miller & Cole's ability to produce quality material and execute hard hitting programs that were seen by precisely the people our firm wants to reach," noted Jeffrey B. Allen, Chief Executive Officer of Raintree Partners. "With our goal of acquiring multifamily properties in the face of a challenging market, we needed a firm that could drive results and that understands the real estate community and how it works."
Brower, Miller & Cole is handling Raintree Partners' announcement of its first acquisition, Trellis Square Apartment Homes in Sunnyvale, Calif., a 204-unit luxury apartment community located in the heart of Silicon Valley for $38.25 million. With additional acquisition goals for the future, Raintree Partners is targeting multifamily acquisition and development opportunities valued in the range of $10 to $100 million.
About Raintree Partners
Raintree Partners, formed by Mr. Allen in December 2007, is a private real estate investment company whose objective is to pursue multifamily acquisition, development and redevelopment opportunities. Shortly after its formation, Raintree secured a $200 million equity commitment from a major institutional investment management company. Allen has more than 30 years of real estate experience including development, investment and management responsibilities. Prior to founding Raintree Partners, Allen was founder of J.B. Allen Realty, Inc., a private real estate development company formed in 1999 and focused on mixed-use and multifamily residential projects in Southern California. Prior to merging its interests into Raintree Partners, J.B. Allen Realty acquired and entitled four development projects in Southern California with total project costs of more than $350 million and comprising more than 1,100 multifamily units.
About Brower, Miller & Cole
Founded in 1994, Brower, Miller & Cole provides full-service strategic marketing, public relations and advertising programs to a wide range of industries both locally and nationally. Brower, Miller & Cole focuses on increasing its clients' bottom-line profits. For more information about Brower, Miller & Cole, please visit www.browermillercole.com.
# # #
Contact: Judith Brower
jbrower@browermillercole.com
(949) 955-7940