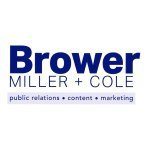 15 Aug

SR Commercial Hires Brower, Miller & Cole As Public Relations Agency Of Record
SOLANA BEACH, CA, (August 15, 2012) – SR Commercial, a privately held, full-service commercial real estate investment company, which acquires, owns and develops income-producing industrial and office properties has hired Brower, Miller & Cole as its public relations agency of record.
The firm's two Principals, Adam S. Robinson, CPM, CCIM, SIOR, and CJ Stos, MRED, will direct the agencies activities.
Brower, Miller & Cole will provide a continuing stream of publicity in the San Diego market, as well as in national commercial real estate trade publications.  In addition, Brower, Miller & Cole is responsible for media advertising recommendations and creation of on and off-line ads for the firm.
With its corporate office in San Diego and the Principals' close ties to Orange County and Los Angeles County, SR Commercial has positioned itself to become one of the leading real estate investment companies in its respective markets.  In addition to owned real estate, the firm provides third-party management for more 5 million square feet of industrial, office, and retail properties.  More information is available at www.sr-commercial.com.
Brower, Miller & Cole is a Newport Beach, California-based marketing firm conducting successful public relations and marketing campaigns for its to business-to-business and business-to-consumer clients on a local, regional and national basis since 1994.  Further information is available at www.dev.browermillercole.com.