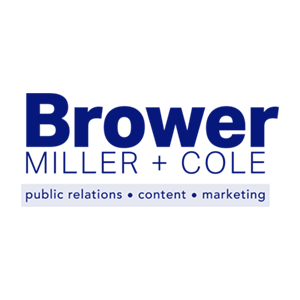 18 Feb

Passco Retains Brower, Miller & Cole as Public Relations and Content Agency of Record
NEWPORT BEACH, CA, (February 18, 2014) – Passco Companies, LLC., a privately held Calif.-based real estate company that specializes in the investment, acquisition, development and management of commercial properties throughout the U.S., has hired Brower, Miller & Cole as its public relations and content agency of record, according to Stacy Stemen, Director of Marketing for Passco.
Brower, Miller & Cole is responsible for generating awareness for Passco in each of the markets in which it works, as well as in national trade and business publications. In addition, Brower, Miller & Cole will develop the content for the firm's new website and other marketing materials.
"Our executives have been extremely pleased with the focus Brower, Miller & Cole has put on amplifying our specific messages to the media and to our target audiences," Stemen notes. "We find them to be best-in-class at their work, highly professional and responsive, as well as thoughtful and creative in crafting the best path for each initiative."
Passco Companies, LLC is a nationally recognized market leader in the acquisition, development, and management of multi-family and commercial properties throughout the U.S.
For more than 15 years, Passco has delivered sound investment strategies to clients, partners and investors, enabling them to create, maintain, and add value to their portfolios through a full set of real estate services, including investment advice, asset management, and brokerage, as well as property development, construction, and management services.
Headquartered in Irvine, California, Passco holds a diverse cross section of prime retail, multi-family, office and industrial properties nationwide, and has acquired, managed, and/or developed over $3 billion in property since its inception. The company is currently involved with 68 properties in 20 states, and is actively growing its investment portfolio in primary and secondary markets throughout the nation.
Brower, Miller & Cole is a Newport Beach, California-based marketing firm conducting successful public relations and marketing campaigns for its to business-to-business and business-to-consumer clients on a local, regional and national basis since 1994. Further information is available at www.browermillercole.com.