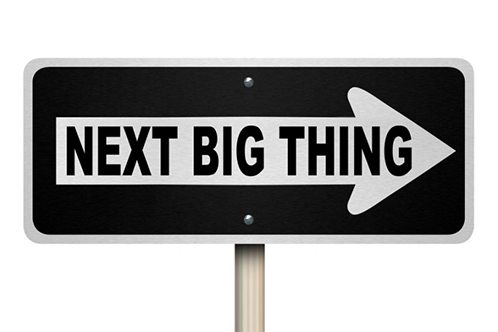 13 Jul

Taking a Fad To The Next Level
You likely have a refrigerator with a French door, or think you want one. We thought so, too. But there was a pretty big surprise waiting when we got it – and to me, not a happy surprise at all!
Sure, it looks great – and yes, it's nice to have the milk and juice up front. But when I transferred the food from our old refrigerator to the new one, there was a surprise. It turns out that although the new French door refrigerator was slightly larger, the space inside really, really wasn't.
In fact, when I did the transfer, all the food from the old refrigerator fit into the new one with one exception — 36 bottles of beer!
Form versus function can be an interesting thing when not handled well. While I understand that it is unlikely we need to be keeping 36 bottles of beer cold at one time, if I'm throwing a party and a guest arrives with a dessert that needs to be refrigerated, it's nearly panic time.
This is where there's an opportunity to take a fad to the next level. You may have seen that Samsung is running a huge ad campaign for its new refrigerator that yes, has French doors, but voila! It also fits the family's groceries inside of it.
This is a chance to take your product or service and cure its obvious flaw.
It's different than building a better mousetrap. This is about fixing something that drives all your current customers crazy. And by marketing your improvement, you will not only build current customer loyalty, but also increase your market share, as the flaw in your product or service probably also exists in your competitors' product or service.
A great example? How hard could it really be to make a great looking woman's shoe that had a bit of padding in two-inch area on which all of our body weight rests. I've been trying to find a manufacturer who might do this, but to no avail. Believe me, if someone does make cute shoes that have a bit of padding in them, women will absolutely switch brands. Or at least buy a couple pairs of your brand.
A social example? Pinterest works for people who don't know how to spell, don't want to type, and don't want to read. They've taken the "share" fad and moved it right into a whole new level based on a photo worth 1,000 words. So far, it seems to only be working on young women seeking new outfits, but its anticipated growth is constantly quoted.
So if you're trying to come up with a Freshly Minted product or service idea, have your marketing team do a little research on flaws either in your product or service, or in all of the products and services in your category. You're bound to find a gem of a fix — and take a fad product or service to a new level that makes your customers want a new and improved version — yours!
— Judith Brower Fancher