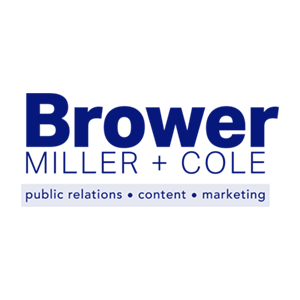 05 Sep

Total Wine & More Names Brower, Miller & Cole As Agency For Southern California
NEWPORT BEACH, CA, (September 5, 2012) – Brower, Miller & Cole has been selected to handle the public relations for all Southern California stores for Total Wine & More, America's largest independent retailer of fine wine, spirits and beer, according to Edward Cooper, Vice President, Public Affairs and Community Relations, Total Wine & More.
"We are aggressively growing our market share in Southern California, and are pleased to be working with Brower, Miller & Cole as a partner in increasing same store sales, as well as in promoting our new locations," notes Cooper. "As the market leader on price, selection and customer service, Total Wine & More has experienced a positive response in our eight initial Southern California locations.  We see a strong opportunity to serve more customers in the region through gaining depth in each community, as well as opening additional stores to increase the ease of customer visits."
"Total Wine & More has made a commitment to hiring top professionals throughout its ranks, from its top executives through its in-store team members," notes Judith Brower Fancher, CEO of Brower, Miller & Cole.  "In addition, Total Wine & More trains each member of its sales team for 150 hours prior to having them begin their in-store positions.  From a partner perspective such as ours, working with this kind of client means that we are working in concert with the very best in the industry."
Brower notes that the beverage retailer also has an exceptionally strong charitable giving program, including offering community rooms in which nonprofit organizations can hold meetings, as well as providing auction items for nonprofit events, and giving discounts on beverages at charity events.
"Total Wine & More is a firm with which we are proud to be associated," Brower adds.  "Clearly, based on the fun that goes with their products, we are enjoying telling their story to the people of Southern California."
Total Wine & More operates 84 wine superstores in 13 states, with expansion reaching 14 states by the end of 2012.  The company's vast selection of products, combined with low everyday prices and expertly trained wine associates, brings a unique shopping experience to the customer.  Total Wine & More has the distinction of being Beverage Dynamic's  2008 Wine Retailer of the Year, Market Watch's 2006 Retailer of the Year, and Wine Enthusiast's 2004 Retailer of the Year.  Since opening its first store in 1991, Total Wine & More has been committed to being the premier wine retailer in every community that it serves.  More information and stores locations are available at www.totalwine.com.
Brower, Miller & Cole is a Newport Beach, California-based marketing firm providing the right marketing tools and newly minted business ideas to business-to-business and business-to-consumer clients on a local, regional and national basis since 1994.  Further information is available at www.browermillercole.com.