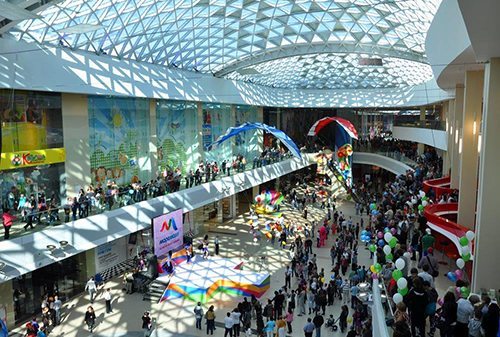 12 Jul

Why Have Shopping Centers Abandoned Competitive Marketing Budgets?
Competition between online retail sales and shopping center sales is a huge topic of discussion.
However, there has been precious little discussion about the difference in the marketing budgets.
Where did the shopping center budgets go?
Historically, shopping centers had marketing budgets as a line item in their tenant leases.  Every tenant paid into a marketing budget for the center, and the centers were able to advertise themselves and conduct true public relations programs.
Somewhere along the line, the developers/owners began to get tired of fighting for the marketing dollars in their lease negotiations, and this pool of money either shrank or disappeared entirely.
At first, that worked.  With most regional malls boasting three, four, five or six department stores, and each advertising almost daily in the newspaper and on television, traffic was being driven to the center without the use of funds by the mall owner.
However, with the consolidation and demise of many department stores, the advertising has become minimal. The mall has fewer department stores to begin with, and those that are there don't advertise as heavily, or as effectively, as they once did.
In fact, most department store marketing budgets are now aimed at getting online sales for their company instead of driving shoppers to the mall.
The result is that shopping centers now have tiny marketing budgets, which they tend to use to promote kids clubs and Christmas.
What are online retailers doing?
At the same time as shopping centers cut back their marketing, internet retailers have come onto the scene with huge marketing budgets. In fact, the online retailers are creating smart and effective social media campaigns, celebrity-infused events, and wild stunts. They're spending more big dollars on re-targeting current and prospective customers, and gaining access to their customers' mobile phones, hearts and minds. Online brands are spending exorbitantly – and seeing the positive ROI.
But shopping center owners/developers, while perhaps wringing their hands about the competition, are not yet making a truly sensible dollar commitment to competitively marketing their centers.
Shopping centers have changed. Why hasn't their marketing?
Shopping centers have successfully transformed (or need to successfully do so) from the original plan of a group of shops sitting in between department store anchors.
Today, strong shopping centers are destinations for gathering, shopping, dining, entertainment, and people watching.
Marketing a destination costs money. Shopping center owners should look to Disneyland, Sea World, and other destinations to see that marketing dollars are clearly posting ROI for the owners.
Today, shopping center owners need to rethink their entire marketing plan – from target audience, to message, to communication channels – and then commit to a budget that makes sense in a competitive environment.
If it's done correctly, the owners just may be able to get their tenants to willingly join in paying for strong marketing.